Sexuality Traits of the Zodiac Sign Virgo
To Virgo, nothing is easy. Certainly not sex. Virgo strives for perfection and is prepared to put in any effort, spend any amount of time, to get there. The perfection sought is a technical one, what to do and how to do it. Emotions are secondary.
More than most people, Virgo will be quite precise about how to be treated when making love, and investigates the partner's reaction to learn exactly what the partner prefers. It's like science in a laboratory. Improvisation is not really Virgo's thing, nor is sloppiness.
So, making love with Virgo is an exercise in patience and adaptivity. Virgo is very reluctant to have it any other way, and has the self-restraint to refuse any other modus operandi, even if it means long periods of abstinence. The right way or no way.
Of course, when Virgo has had time to do the research, the partner has no reason to complain. What Virgo does will do the trick, definitely. It might not exactly be a laugh, but deeply satisfying.
Virgo, though, is often too occupied treating the partner to experience the same pleasure. Finding what makes Virgo tick is not done in a moment, and it has to be exactly right to get Virgo's motor running. On the other hand, when that's accomplished, Virgo will gladly give in to the experience, all the way to pure ecstasy.
Since it takes time and hard work for Virgo to satisfy the partner correctly as well as getting satisfied, Virgo prefers staying with one partner long enough to make it happen. One night stands are quite useless and rarely satisfying in the least. Nor too much experimenting with kinky stuff or other oddities, since that just makes everything even more complicated to Virgo. Well, if that's what it takes to please the partner properly, then Virgo can indulge in it without any inhibitions.
But what Virgo usually prefers is to repeat forever what once proved to work fine. Repeat, but with an increasing level of perfection. Most partners can gladly live with that.
Sexuality and your Zodiac Sign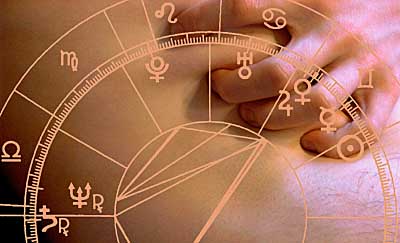 The most basic component of your horoscope is your star sign, which is the Zodiac sign the sun occupied at the time of your birth. The above text about your sexuality is based on that.
The sun is not really the driving force of a person's sexuality. You have to check your complete horoscope chart to get the full picture of your sexuality according to astrology. Still, your star sign gives some clues to your sexual habits and preferences.
Zodiac Sign

Sex Horoscopes

Here are links to all the twelve Zodiac signs and what astrology reveals about their sexuality traits.
Virgo
Sexuality
English name:
The Maiden (or Virgin)
Sun sign dates:
August 23 – September 22
Scorpio
Sexuality
English name:
The Scorpion
Sun sign dates:
October 23 – November 21
Sagittarius
Sexuality
English name:
The Archer
Sun sign dates:
November 22 – December 21
Capricorn
Sexuality
English name:
The Goat (or Sea-Goat)
Sun sign dates:
December 22 – January 20
Aquarius
Sexuality
English name:
The Water-Bearer
Sun sign dates:
January 20 – February 19