Sexuality Traits of the Zodiac Sign Libra
To Libra, sex is all about sharing. Two persons (never more) devoted to make the other one pleased, deeply pleased. A manifestation of the joy of balance and harmony, almost as if it were a religious ritual. To Libra, sex is two persons becoming one.
The Libra essence is that of opposites finding balance and thereby becoming one, which makes them complete. Like the ideal of marriage. Intercourse is an activity where the symbolic joining becomes physical. That's what turns Libra on, and that's what makes Libra satisfied. The lust and the instincts are peripheral and Libra has no problem ignoring them. But that melting together is sweet. It's the principle in flesh.
Accordingly, Libra want the act to be equal in every way possible. No seducer, none seduced, but two persons deciding to join in this fashion and contributing to the same extent. The essential thing is to get as close as ever possible, face to face, body to body, and cling tightly to this position for as long as they endure.
Since the sex act is something practically sacred to Libra, there is great attention to detail. It rarely starts on a whim, but arrives after serious preparation. It needs to be proper, clean, and secluded. That's the foreplay of Libra.
Although committing to the act like a priest to a sermon, Libra has little patience with a partner not committed to the same extent, or one more concerned with personal satisfaction than the escalated pleasure of the other. Otherwise, how could they become one? Libra wants them to feel the same and at the same time.
It's not that necessary for Libra to get to know the partner long beforehand. But when they make love they should do so as if time has stopped and the past as well as the future cease to count. Still, if it doesn't work out, Libra is soon ready to try again with someone else.
On the other hand, when Libra experiences the joining into one, it leads to complete and life-long fidelity. Well, as long as that feeling returns when they make love.
Sexuality and your Zodiac Sign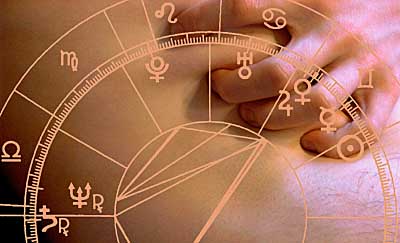 The most basic component of your horoscope is your star sign, which is the Zodiac sign the sun occupied at the time of your birth. The above text about your sexuality is based on that.
The sun is not really the driving force of a person's sexuality. You have to check your complete horoscope chart to get the full picture of your sexuality according to astrology. Still, your star sign gives some clues to your sexual habits and preferences.
Zodiac Sign

Sex Horoscopes

Here are links to all the twelve Zodiac signs and what astrology reveals about their sexuality traits.
Virgo
Sexuality
English name:
The Maiden (or Virgin)
Sun sign dates:
August 23 – September 22
Scorpio
Sexuality
English name:
The Scorpion
Sun sign dates:
October 23 – November 21
Sagittarius
Sexuality
English name:
The Archer
Sun sign dates:
November 22 – December 21
Capricorn
Sexuality
English name:
The Goat (or Sea-Goat)
Sun sign dates:
December 22 – January 20
Aquarius
Sexuality
English name:
The Water-Bearer
Sun sign dates:
January 20 – February 19