Sexuality Traits of the Zodiac Sign Leo
When it comes to sex, Leo is definitely in it for personal satisfaction. If it's mutual, fine, but it's no charity. Leo demands attention and completion.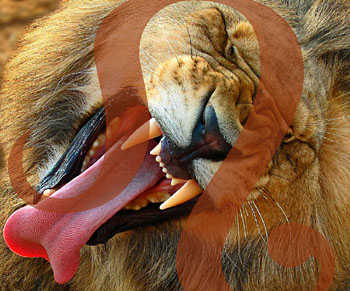 Leo is not too hard to satisfy. The attention alone is food for Leo's vanity, which needs to be stimulated for Leo to feel pleasure. The same vanity is what can make Leo put in a serious effort to be a good and caring lover. It might seem a flawed motivation, but the result can be splendid for both.
Pleasuring Leo can in itself be exciting for a partner. Leo shines up and tends to become more and more attractive, until practically radiating. It's a fascinating transformation to witness, even more so to trigger it. Also, Leo can be quite grateful and show it in many very charming ways.
It can be satisfying to satisfy Leo.
When Leo gets to work on satisfying a partner, Leo expects visual and audible results. The partner must show pleasure and delight as clearly as applause. To Leo, that's exactly what it is. When working to satisfy the partner, Leo needs to be praised and cheered. At times, it can be a bit like show business.
Leo has a big and lustful sexual appetite and can be surprisingly quick to seduce. Also a threesome is fine, as long as Leo is in the center of it. It probably goes without saying that fidelity is not Leo's strong point. Still, Leo expects it from the partner.
Leo is not exactly experimental in bed, although not reluctant to it. That's just not a very important aspect of Leo sexuality. Leo is. Whatever happens, it has to be mainly about Leo's needs and preferences.
Sexuality and your Zodiac Sign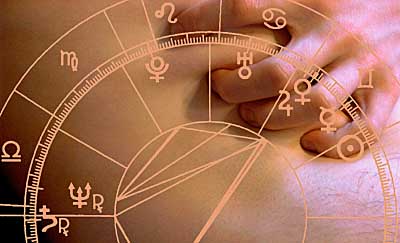 The most basic component of your horoscope is your star sign, which is the Zodiac sign the sun occupied at the time of your birth. The above text about your sexuality is based on that.
The sun is not really the driving force of a person's sexuality. You have to check your complete horoscope chart to get the full picture of your sexuality according to astrology. Still, your star sign gives some clues to your sexual habits and preferences.
Zodiac Sign

Sex Horoscopes

Here are links to all the twelve Zodiac signs and what astrology reveals about their sexuality traits.
Virgo
Sexuality
English name:
The Maiden (or Virgin)
Sun sign dates:
August 23 – September 22
Scorpio
Sexuality
English name:
The Scorpion
Sun sign dates:
October 23 – November 21
Sagittarius
Sexuality
English name:
The Archer
Sun sign dates:
November 22 – December 21
Capricorn
Sexuality
English name:
The Goat (or Sea-Goat)
Sun sign dates:
December 22 – January 20
Aquarius
Sexuality
English name:
The Water-Bearer
Sun sign dates:
January 20 – February 19