Sexuality Traits of the Zodiac Sign Pisces
Pisces is very sensitive to the needs of the partner, to the point of forgetting about personal needs. In spite of this sensitivity, Pisces is often unsure about pleasing the partner, as if fearing to be inadequate. Foreplay is long, sometimes substituting intercourse altogether. Also after sex, Pisces is very considerate and caring.
To Pisces, sex is an opportunity to make the partner pleased and happy, sort of like baking a birthday cake – and making sure it has all the ingredients the partner prefers. That also makes Pisces quite satisfied. Of course, it doesn't hurt if the partner returns the favor, but Pisces wouldn't dream of demanding it, nor expressing it in unquestionable terms.
Making love with Pisces is a delicate and moving experience, so overwhelmingly pleasant that it's easy to forget taking care of Pisces' needs. Each Pisces has had that experience with a partner, probably more than once. It's Ok, but far from perfect. Still, Pisces tends to internalize the blame for it.
When a truly reciprocal partner comes along, though, Pisces is in heaven. They will have plenty of blissful times together, and by their mutual sensitivity to the needs of the other, it will just get better and better. They never want it to end.
Pisces is not the one to seduce or take the initiative, but the willingness and openness can make it seem so. Pisces is so eager to comply, it's sometimes hard to see who was first. Also, Pisces has no problem adapting to variations and experimentation, as long as that's what the partner wishes. Otherwise, the regular stuff is fine, too.
The sex act is to Pisces really and essentially the joining of two souls, along with their bodies. But the bodies are just the tools. If the souls don't feel it, then it's some kind of failure. What should follow after it is a sweet kind of intoxication, where both are happily dizzy, as if hovering weightless in space.
Sex can be healing, too. Pisces strongly believes that just about any remedy can be cured by making love, if done with the commitment to the partner's well-being, not to say salvation.
Yes, sex with Pisces can be deeply satisfying, although not always to Pisces, if the partner forgets that part of the deal. It happens easily.
Sexuality and your Zodiac Sign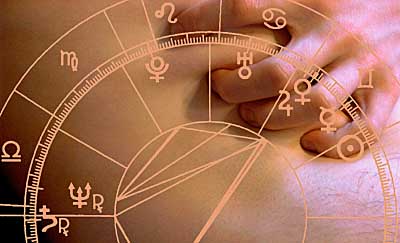 The most basic component of your horoscope is your star sign, which is the Zodiac sign the sun occupied at the time of your birth. The above text about your sexuality is based on that.
The sun is not really the driving force of a person's sexuality. You have to check your complete horoscope chart to get the full picture of your sexuality according to astrology. Still, your star sign gives some clues to your sexual habits and preferences.
Zodiac Sign

Sex Horoscopes

Here are links to all the twelve Zodiac signs and what astrology reveals about their sexuality traits.
Virgo
Sexuality
English name:
The Maiden (or Virgin)
Sun sign dates:
August 23 – September 22
Scorpio
Sexuality
English name:
The Scorpion
Sun sign dates:
October 23 – November 21
Sagittarius
Sexuality
English name:
The Archer
Sun sign dates:
November 22 – December 21
Capricorn
Sexuality
English name:
The Goat (or Sea-Goat)
Sun sign dates:
December 22 – January 20
Aquarius
Sexuality
English name:
The Water-Bearer
Sun sign dates:
January 20 – February 19