Astrological Predictions for the Gemini Zodiac Sign 2017
I'm sorry to say that 2017 is likely to be kind of a dull year for Gemini. So were the last two years and so will several years ahead be, since no major planets pass through Gemini. But prepare for some calamity in May.
Notice that this is the situation for Gemini in general, considering only the sun sign. Your personal horoscope chart contains a lot more, so you can still have exciting times in 2017 because of transit aspects to planets and other points in your own complete horoscope.
But here, I speak about Gemini in general, from what happens to that sign only.
Nothing Remarkable for Years to Come
The last time a major planet was in Gemini was the summer of 2013, when Jupiter left the sign after staying a year in it, bringing a lot of luck and opportunities.
The same time Mars entered Gemini to spend a month and a half there, causing the excitement and intensified activity typical for Mars.
But since then nothing at all spectacular.
A major planet will not come until the end of May 2024, when Jupiter returns to Gemini. The summer of the following year, Uranus reaches Gemini. That is something to look forward to.
But as I said, until then nothing that much to talk about.
The Rascal Mars Visits Gemini
Well, that's with the exception of Mars, of course. The planet enters Gemini on April 21 and leaves on June 4. A short visit, but an exciting one.
Mars is the red planet of aggression, construction and destruction. Its archetype is that of the warrior. It may sound terrible, but every planet is influenced by the Zodiac sign it is in. So, in Gemini, it doesn't invoke battles, but quarrels. Battles of the mouth.
Any Gemini can play that game. So, prepare for heated discussions and loudmouthed agitation, in the period from the end of April to the beginning of June. By that time, Gemini gets bored and moves on to other entertainment. So does, mostly, the rest of the world.
Except for that rise of temperature, in the season when the weather is doing the same, Gemini should not expect that much to happen during 2017 – generally speaking.
Still, it's not that much of a crisis. Geminis know how to entertain themselves, even when nothing much happens.
Gemini Horoscope Forecasts
By observing the movements of the planets, astrology can reveal certain things about what will happen to Gemini during the year – at least some of the most significant events. Here are the astrological forecasts for the Gemini Zodiac sign in 2017 and the last few years: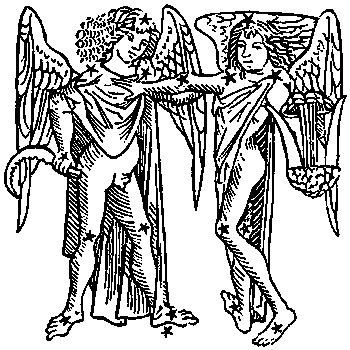 2017 Horoscopes
Here are the 2017 horoscope forecasts for each of the twelve Zodiac signs, based on sun sign astrology (your birth sign):
Tags:
gemini