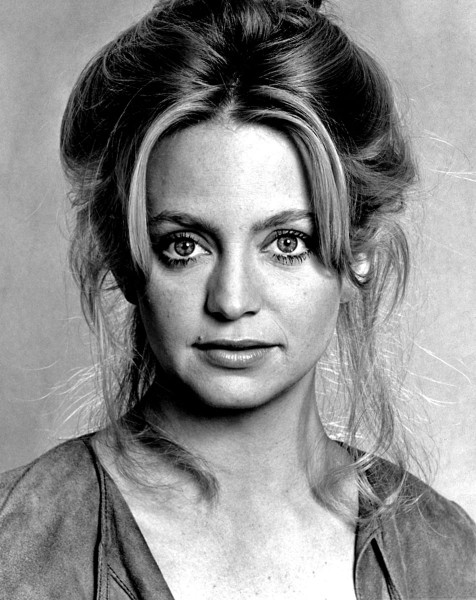 Birth Chart: Goldie Hawn (Scorpio)
Goldie Jeanne Hawn (born November 21, 1945) is an American actress, director, producer, and occasional singer, who rose to fame on television's Rowan & Martin's Laugh-In (1968–70). She won the Academy Award for Best Supporting Actress and the Golden Globe Award for Best Supporting Actress for the 1969 film, Cactus Flower, maintaining bankable star status for more than three decades thereafter. She is the mother of actors Oliver Hudson, Kate Hudson and Wyatt Russell, and has been in a relationship with actor Kurt Russell since 1983. She founded The Hawn Foundation in 2003.
Astrological Natal Chart
Goldie Hawn
Born at Washington, USA
Wednesday, November 21, 1945
09:20 (time zone = GMT -5 hours)
77w02, 38n54
THE RISING SIGN OR ASCENDANT
At the exact minute of your birth, the astrological sign that is rising on the eastern horizon is designated the Ascendant or Rising Sign. The Ascendant is how you dawn on the world, how you present yourself to others. If someone were to guess your astrological sun sign, they would guess it based on what you show the world, which is your rising sign. It's the characteristics and personality traits that you put forth for all to see. It's the stained glass window that you project outward for the rest of your chart to flow through.
YOUR ASCENDANT IS:
SAGITTARIUS rising
Those with their rising in the sign of Sagittarius are typically energetic, social, easy-going, spiritual, idealistic, adventurous, and eager though they are also rigid, fake, narrow-minded risk-takers who believe the grass is always greener elsewhere. The animal that represents the Sagittarius is partially human and partially an animal, which may be a perfect way to describe you. You strive for great things though can be quite rowdy and sensuous at times. You can aim high or sleep with the pigs. Nature excites you and you spend a good deal of your time outside, sometimes engaging in sports, traveling from place to place, though be mindful of your tendency to gamble. At times it can be difficult for you to focus. You meet new people easily and know people from all walks of life, though you have only a few select people you would consider true friends. Most of your interactions with others come from quick, easy, fun superficial connections. Never happy to sit in once place too long, you are always on the go. You may chase what you believe to be a better situation while being blind to what you have. You enjoy conversation and can be rather blunt at times, expressing your opinions without pausing for diplomacy. New concepts are valuable to you. You prefer being involved on a grand scale rather than attending to the minor details. You make big commitments but may not always follow through on them. You are able to soar to great sights or fall to the lowest of pits, it is up to you. Developing self-control will be an important lesson for you in life. Sagittarius is ruled by Jupiter and it's placement in your chart will therefore be significant.
Shhh! Scorpio is fascinated by the emotional dimension of sex and any sensual activities. Well, to Scorpio just about everything has a sensual ingredient. Read all about Scorpio sexuality here.
PLANETARY ASPECTS
If the planets symbolize the forces and energies that happen in different situations, then the aspects between the planets symbolize how these energies work together and integrate with each other. There are challenging and easy aspects between the planets and it is up to the individual to choose how they are going to utilize the aspect energies for a positive outcome. The aspects between planets are said to speak to each other. Depending on which planets are aspecting each other and the rest of the natal chart, will determine which planet is dominate and which is not in the aspect between them. But ultimately it is up to the individual to decide how they are going to use the aspects of planets in their chart with their free will, in a meaningful and productive way.
Venus discordant to Pluto
(power = 9.85 and this aspect is discordant = -7.39)
You feel a pull towards intensely emotional situations with others of the opposite sex. This pull is so strong that you feel as if it is almost uncontrollable. The craving you feel for intense experiences makes it difficult for you to reject these situations. You require a great deal of love and may over-indulge in your sexuality or become obsessed or difficult to satisfy. There is a double standard in your relationships as you are extremely envious and try to possess those you are interested in, while expecting that they give you freedom to do as you please. This can lead to inequality in your partnerships. Your attempts to control your partner will often lead them to pull away from you. A major challenge for you in your partnerships is that you insist on being the one in control of the relationship but always seem to be drawn to those who prefer to take the same role, leading to both of you constantly struggling for dominance. You would rather experience trouble if it means that you will also experience intense emotions, than to have a conflict-free, steady partnership that never reaches the high frequency you desire. You need to feel something powerful in order to feel as though you are truly living.
Your lesson is to take a good hard look at your beliefs and alter them accordingly. Your partnerships give you an opportunity to confront deep issues inside yourself and grow in wisdom. It is for this reason that you are drawn to those that are a challenge for you. The only way for you to grow is for you to experience the same behaviour you exhibited to others in a past life, back towards yourself in this one. You have an opportunity to remedy your past karma if you are able to react in kindness rather than vengeance. Learn to let things go. When you have cleansed your past karma and grown in wisdom, you will notice that you will no longer be attracting people who will create havoc for you. This placement denotes that you are able to move forward from previous malicious behaviours.
In regards to your health, you are likely to be susceptible to kidney trouble or issues with removing toxic material from your system. If the system is unable to remove toxic material, you may find yourself dealing with lung complications or trouble with the skin. Finding a way to let go of negative emotions that are toxic to your spiritually, and foster kindness and forgiveness towards others, can help your physical health.
If you are able to put other people's needs above your own, you can create healing through the powerful emotions you possess.
Sun harmonizing with Mars
(power = 6.83 and this aspect is harmonious = 5.13)
You are brave, self-confident, full of energy, driven, and optimistic. Competing with others is enjoyable for you and you tend to win using your confidence and intuition. Your strong will has allowed you to learn self-discipline, creating a force that permits you to rise to truly powerful positions. Your physical health is amazing as you heal easily and have endless amounts of energy. However, it is important that you are able to keep active physically or this immense energy of yours will turn destructive. Every effort is made on your part to achieve success in an honourable fashion. You are likely to be a good leader and have a talent for administrating. Hard-working, courageous, and assertive, you gain the admiration of others and will champion for them if they are being unjustly treated.
Mercury discordant to Uranus
(power = 6.37 and this aspect is discordant = -6.37)
Your thinking is lightning fast. Extremely original with strong intuition, you have an inventive mind that is always concocting fresh methods. You are a progressive, alternative, non-conformist who insists on having the utmost independence to express yourself. You are endlessly excited by new concepts, experiments, and technology. Patience will need to be developed as you can be short-tempered with those who do not have as quick of a mind as you happen to be blessed with. Abstract theories are easy for you to understand and you would do well working in the field of science or mechanics. You are gifted with cleverness and ingenuity, perception and intelligence. You may find yourself drawn to the metaphysical realm or to mechanics. Astrological topics may be of interest as well. Naturally your spirit is a bit on edge, and you should try to find methods to calm your nerves. You prefer to have a variety of different things happening to you all at once or else boredom will quickly set in. Your mind needs to have something fresh and interesting to ponder and dissect. Often you will find new concepts coming to you seemingly out of thin air, and this is your intuition at work. Travelling will provide much of the stimulation you crave and you excel in situations that require you to think on your feet, where you must adapt, and where the outcomes are uncertain. You are self-sufficient and fiercely independent.
However, despite the above, you can reject any concept or manner of thinking that does not adhere to the conclusions you have come to previously. Be careful not to spread yourself too thin mentally, and try to concentrate on something long enough to complete it. This tendency to try to do too much at one time can cause you to act on impulse, recklessly jumping around from situation to situation. You can be very sceptical of the concepts that other people express to you. You are happy to entertain fresh ideas, though only if you do not feel pressured, in which case you are likely to rebel against them. The way someone approaches you is important. Try to keep in mind that many times people are not meaning to pressure you and that you are just highly sensitive to any sort of perceived demand on your mental freedom. Allow yourself to openly entertain notions that may differ from your own views. In addition, it would be beneficial for you to develop enough self-control to stick to an idea or project until you have completed it. At times you can behave as though the world or the people in it owe you something. They do not. Remove your ego and detach yourself from this way of thinking.
Sun harmonizing with Saturn
(power = 5.77 and this aspect is harmonious = 2.88)
You have a good head on your shoulders and keep your feet firmly planted on the ground, taking life seriously and applying self-control, patience, and hard effort to achieve your goals. You are aware that anything worth having may require some sacrifice and time. Effective, detail-oriented, and organised, your word is your bond as you have a realistic view on what can and cannot be achieved. Your ability to focus allows you to work diligently until you have completed your task and when you do something, you make sure to do it right. Highly capable, you succeed at whatever you decide to fully take on. You are dutiful and never skirt your responsibilities. However, many times you take certain actions only because you feel as though you are obligated to. You have a timid or quiet sort of demeanour, though this does not make others feel uneasy when in your presence. Being the centre of attention is not something you seek, as you are not interested in displaying yourself for others. At either home or your work environment, you prefer to have things be neat and orderly. There is a likelihood that you may prosper by those more advanced in their age. People in respectable positions tend to want to see you succeed as they are intuitively aware of your dedication to all that you undertake. Leadership comes naturally to you and you understand just what needs to be done to further your goals. Mentally you are realistic, thoughtful, and demanding. You do not take well to others telling you how to do something as you prefer to think through it yourself thoroughly, analyse it, and come to your own conclusions as to what needs doing and how.
Moon discordant to Mercury
(power = 5.33 and this aspect is discordant = -5.33)
You may express yourself in an eloquent and clever manner, but you tend to keep to shallow waters, never venturing into the deeper emotions that some may be fond of. You are also not likely to stick with anything for very long, have trouble remembering things, and do not have a stable pattern of thought. You are indecisive, anxious, and prone to overthinking. Your high-strung nature can rub people the wrong way at times. You enjoy talking about people when they are not around and can spin a story to better suit your needs at the moment. You are interested in where others have been, how they feel, what they think, and why. You listen to them and people naturally divulge their private thoughts to you when they may not be so open with someone else. Previous experiences are particularly fascinating to you. Historical events in both your life and the lives of others are important to you and you readily share and listen to these tales. Archaeological or genealogical topics draw you in, as well as anything pertaining to myths. You feel almost as though you are reliving these experiences yourself.
You must find equilibrium between your mental state and your emotional state as you tend to swing wildly from one to the other. Your thinking is sharp but unfortunately so is your tongue, and this creates hurt where there did not need to be any. Try to think before you speak and form your words in a more diplomatic fashion. Use both your logical thinking with your sensitive emotions. Your nervousness and inner tension can create frustration for you internally that you often take out on others. You crave genuine care and understanding.
Mercury harmonizing with Jupiter
(power = 3.73 and this aspect is harmonious = 5.60)
You are generally positive and full of hope. Acquiring knowledge throughout your life is very valuable to you. You have a good head on your shoulders and are skilled at long-term thinking and strategy. Travelling is particularly beneficial for you as it will open your mind and teach you how to understand yourself, others, and the world more thoroughly. Usually prone to seeing things on a grand scale, you may tend to overlook details, preferring to pass those tasks onto others who are more interested in them. You are likely to be good at public speaking and people tend to believe in and support you as they intuitively feel that you are an honourable person who will do them no harm. Genuine and ethical, you would never purposefully betray or mislead others. However, you are prone to embellish or amplify your tales slightly in order to make a good impression on others. You are full of good humour and find social interactions with others easy and enjoyable. Philosophical or religious theories are likely to be on your mind throughout your life. You have no trouble swiftly learning whatever you are interested in. You have an amazing way of viewing every aspect of a situation without bias and finding a solution that suits all parties involved. Very accepting of others quirks and shortcomings, you are never vengeful or resentful as you believe life is better lived without harbouring negative emotions. You readily take part in debates because they allow you an opportunity to express your opinions and learn new perspectives. You would do well in a field that either entails public speaking or is related to finding justice in some way. Business and selling to the public can also be good avenues for you to explore in your career. This placement bestows luck upon your undertakings and you are likely to be successful due to your optimism and ability to endure through whatever difficulties come your way; your never-ending hope keeps you afloat.
Jupiter harmonizing with Uranus
(power = 3.63 and this aspect is harmonious = 5.45)
Chances to succeed tend to appear in your life unexpectedly and can be of an uncommon variety. You have many interesting ambitions and are rather unusual yourself. People often perceive you as advanced in your thinking. Others enjoy your pleasant demeanour as you tend to keep positive and have a hearty sense of humour. Mentally you are innovative and unique, portraying an open-minded, accepting, kind, charitable character. You may be interested in mystical studies or scientific endeavours. Always willing to lend a helping hand when needed, you are friendly, outgoing, welcoming, caring, and tender. You are not greedy with what belongs to you, rather you share readily when need be. Learning and experiencing new things is important to you, therefore you surround yourself with eccentric individuals that will often teach you what you would have never encountered otherwise. Curiosity keeps you asking about the ins and outs of everything you come across, producing many fresh concepts for you to dissect. It is unlikely that you will stay in one place for very long as you prefer to be discovering new places instead of settling into them. You despise doing the same monotonous duties day in and day out and you require variety in your life; being obligated to perform these sorts of tasks can have a negative impact on you. It is pertinent that you are free of restrictions as commitments tend to scare you; you are uncertain if you will be able to abide by them and do not wish to let others down, so you usually steer clear. You may inherit finances in unusual and spontaneous ways. There is a positive past life karma that signifies you will be blessed spiritually and watched over.
Neptune harmonizing with Pluto
(power = 2.15 and this aspect is harmonious = 2.15)
Those born in your generation have the ability to be of aid to humanity as a whole. Let your intuition guide you in assisting others.
Uranus harmonizing with Pluto
(power = 1.69 and this aspect is harmonious = 1.69)
There is a possibility with this placement to benefit humanity by using your imagination and ingenuity. Frequent fluctuations and transformations are likely to be part of your life and aid you in improving yourself and the lives of others. Intuitively you are aware that these fluctuations are good for you and are therefore welcoming of them. You find yourself striving to better the world, and you are able to do this peacefully and lawfully, without causing strife or disharmony.
Mars harmonizing with Neptune
(power = 1.15 and this aspect is harmonious = 0.86)
You are very imaginative and visual, with a great ability to think outside of the box when an issue needs solving. However when you do look for resolutions, you tend to take the route that will avoid confrontations, instead opting for ways that will keep harmony. You are a humanitarian and enjoy aiding those who may not have been blessed with many opportunities; helping others in this way is deeply spiritually fulfilling for you. There is a talent here for dramatization, especially in the arts. In order to balance your mental and emotional states, it would help you to engage in this artistic talent and direct your energy productively. This outlet can also help you to keep your feet on the ground, rather than allowing your mind to run off into a land of fantasy. Turning fantasy into something tangible can happen for you due to your sensible nature; you couple idealism with practicality. Spiritual mysticism appeals to you and you may find yourself dabbling in the subject when opportunity presents itself. Others are drawn to your magnetic essence, particularly people who require aid of some sort. You can assert yourself when needed, though you do this in a tolerant, accepting, and caring way. Good past life karma bestows safety from secret adversaries who are intending to harm you. Innately you understand that if you continue working patiently and diligently, you will acquire what you are after. Sympathetic and sensitive to others suffering, you truly care for any living creature, human or otherwise, though you must be mindful not to allow others to take advantage of you by way of conjuring up a sad tale just to play on your sentiments. Being around water will soothe your mind and spirit, and therefore you should strive to be near water as often as possible.
Moon harmonizing with Jupiter
(power = 0.06 and this aspect is harmonious = 0.09)
You are generally happy, accepting, positive, laid-back, and generous. You want to spread some of the joy you feel to others, though at times you may give too much of yourself. In your mind, whatever you set out to accomplish will work out somehow and this can cause you to put in very little effort or concern. If something is difficult, you may exert only sluggish attempts of solving the issue. This is particularly true in regards to your emotions. You are also likely to indulge in tasty cuisine more than you should which causes you trouble in maintaining your figure and can lead to larger problems in the future. This placement bestows you with a pleasing personality, an idealistic viewpoint, an ethical nature, open-mindedness, good fortune, and monetary aid from friends and familial ties. You highly dislike dishonest behaviour and prefer to act honourably at all times; you have a very strong moral compass. You enjoy thinking about philosophy and can be rather devoted to your beliefs even if you do not belong to any specific religion. You are self-assured and do not suffer with the insecurities that many are plagued with; you know who you are and what you are capable of. When you do encounter trouble, it does not keep you down for long but rather you are likely to find your problems quite humorous. In fact, you try to insert a good deal of laughter and joy into your life in general. You hope to see others improving themselves and their situations and you are happy to aid them in doing so if it fosters their advancement. The main concern with this placement is to be mindful of your tendency towards laziness and over-indulgence. You are well-loved by others due to your upstanding nature.
SIGN POSITIONS OF PLANETS
The Planets in astrology symbolize 'what' is being addressed. They behave as actors in a production. What is happening on stage? The signs in astrology are the way that the actors behave on stage. They ask the question 'how?' How is the planet motivated? How are they living their life, in their highest good or in their shadow? The signs describe in detail how the actor might react, behave or conduct themselves.
Sun in Scorpio
The sign of Scorpio is symbolised by both the scorpion, and the eagle. The scorpion signifies giving in to a lower, more animalistic nature where the focus is on satisfying inner desires without thinking of the penalties of doing so. They have yet to achieve enlightenment and are forced to live their lives via instinct. Scorpions are clever and patient, waiting for the perfect moment to strike their opponent. Eagles, on the other hand, are able to soar above lowly enticements as they have conquered their cravings through regeneration.
Scorpios are driven, effective, brave, capable, and instinctive (learn about compatibility with Scorpio here). In contrast, they are able to be envious, cynical, inflexible, vengeful, bitter, and possessive. Scorpios are always up for a challenge and can put forth immense focus and dedication when needed. They would do well in all fields requiring investigation, as they have an affinity for uncovering secrets.
A Scorpio can usually achieve any goal they decide to undertake as they have incredible will-power and perseverance. Mentally they are reasonable, intuitive, aware, motivated, observant, strategic, investigative, and magnetic. They tend to have strong views and can be very stubborn about changing them.
Scorpios tend to form social connections with ease and are exceptionally loyal to them. In their friendships, they will want to be aware of the person's intentions and future expectations, without revealing their own; they prefer to keep their aims a secret. However, they will make immense sacrifices for the people they care for. They are exceptionally protective of those they love, treating any perceived threats as if they were directed at the Scorpio themselves. Due to this extreme empathy and protectiveness, they may lash out at others through either words or physical actions.
A Scorpio is instinctive on a gut level and may not always be able to control their reactions; this makes them seem illogical when criticised. If they feel they are being threatened, they can use dark humour or become eerily quiet and uncommunicative, using either as a weapon. Their communication can become malicious, though they may insist they are only teasing. Just like the Scorpion, they can be very patient when waiting for the opportunity to get even with someone. It would be best for them to learn how to let go of past hurts instead.
Not much gets passed a Scorpio's radar and it is unlikely they will be easily fooled; they are remarkably perceptive in regards to other people's intentions. Due to the fact that they read others so easily, they will usually decide quickly what they think of someone, often to an extreme, and their opinions can be difficult to alter.
It is important for a Scorpio to develop adaptability as when they decide on a path to take, they find it tough to modify. Scorpios will not enjoy shallow subjects in general and prefer to delve into the depths of whatever situation they find themselves in. They crave intensity. Every action they take must mean something to them and they will want to be lost in their endeavours; they never do anything halfway.
A Scorpio will not engage in an action that they cannot fully throw themselves into, they either put in everything they have, or nothing at all. Every interest is investigated thoroughly, this extends to romantic interests. They need to understand every nook and cranny while revealing little about themselves. Though it may not be apparent, Scorpios are continuously dealing with extremely intense emotions and cravings internally. The immense emotional energy is the very reason they are able to persevere in trying circumstances. However, they may at times crush others while fighting their wars. Most will either see them as heroes or scoundrels.
Scorpios believe they must be self-accountable and can be quite hard on themselves; administering their own justice which can be quite harsh. They are independent though may be insecure and they will not enjoy being the centre the attention nor will they search for praise. Their health is good in general, though they must be mindful not to overindulge in sensual pleasures, including rich cuisine.
Romantically, Scorpios are faithful, loving, and express their affections readily. However, they may also be possessive and try to dominate their partner. They crave an all-encompassing love where they can be completely bonded to just one person.
Moon in Gemini
It would be best said that you "think" your emotions, rather than feel them and you will verbalise these emotions as it helps you to better understand them. However, due to your excellent ability to intellectualise your own emotions, you can fall short when trying to empathise with other people's feelings as you find it difficult to comprehend that others are unable to remove themselves and look at their reactions objectively. It is imperative to you that you are able to vocalise and verbally sort through your various emotional states. More than anything, you crave constant communication and sharing of ideas. You may at times come across as insincere as you tend to steer clear of deeply emotional interactions. Committing yourself to an idea or a person fills you with dread. A large amount of mental activity is crucial to your happiness and you feel most bonded to those that eagerly communicate their interests and exchange ideas with you. It would be fair to say that you are somewhat of a sapiosexual; intelligence and mental stimulation attract you more than physical attributes. Your mind is flexible and diverse, as well as reactive and you tend to soak up information. You are charismatic, quick-witted, and loving, though you must be mindful of allowing too much stress to affect your system, as this will bring about an anxious energy that creates trouble for you. You find it difficult to keep from communicating your thoughts at all times and you will prefer keeping conversations peaceful as unnecessary confrontations are not your style. In fact, there is a likelihood of saying the things you believe others want to hear instead of what is actually true. Try to discipline yourself mentally otherwise you may find yourself blowing with the wind, unable to make your mind up, never planting your feet on the ground.
Mercury in Sagittarius
You are able to see possibilities in a fantastic way; grand schemes for the future, fuelled by enthusiasm for idealistic endeavours. Always looking forward, you are more concerned with possibilities than the tried and true; abstract ideas are your forte. You seek knowledge and are particularly fascinated with spirituality and political or religious topics. It may be challenging for you to complete your projects as you can be impractical and dislike attending to the mundane matters that are a necessary part of all developments; your focus tends to dwindle once you lose interest. Mentally you require a lot of independence to go your own way, though you often think along conventional paths. You are likely to take risks and gamble at opportunities. People do not need to guess what you are thinking or where they stand with you, as you are apt to tell them exactly what's on your mind in no uncertain terms. You're a straight shooter; for you, the fastest way to get from point A to point B is a straight line. Be mindful of speaking too quickly without thinking things through first, as this can cause you, and those you care for, undue stress. Developing a more diplomatic way of expressing yourself can be very beneficial to you as you can be tactless at times. You are likely to excel in business or any field where you are promoting due to your natural ability to influence others. You are sharp, spontaneous, and adaptable. It is likely that you will be involved in more than one assignment, job, or school course at one time. Standing still is not for you as you would much rather travel the world and experience as much as you can, learning and improving yourself continuously.
Venus in Scorpio
Deeply passionate, possessive love is one of your greatest yearnings. The connections you acquire tend to be full of intensity and emotional highs. However, there may be a tendency towards envy and trying to control the loved the one. The more involved you are, the more possessive you will become; be mindful that you do not destroy the very thing you so wish to keep. Love for you is an all-encompassing state and you will hold onto whoever elicits this response in you, come hell or high water. You expect your partners to live up to your high expectations of them. You may find yourself wary of the friendships your partner cultivates, believing that outsiders are not to be trusted. With you it is either all or nothing and if your partner ever deceives you, you can become ice cold, loathing them with matching intensity of the love that once was. When crossed, you do not give second chances. You are drawn to those who are a bit mysterious as you enjoy finding hidden caverns of depth. Others are magnetically attracted to your subtle allure and although there is much going on emotionally for you beneath the surface, you are not always comfortable expressing your feelings outright. You may prefer to channel some of your emotional intensity into spiritual pursuits. Developing self-discipline will go a long way for you. There is a past-life karma that insists you conquer matters regarding sex and transformation or rebirth. Venus in Scorpio heightens your artistic abilities and brings focus to hidden affairs, lustful fascinations, obsessions, and unwholesome pacts and treaties.
Mars in Leo
There is a well-developed sense of pride. You have a desire to achieve and be admired for these achievements, or for the person that you are. You like to be the winner, the one at the top. You dislike anyone telling you what you should be doing or to remain behind the scenes. You want to be seen and will often create drama in order to make sure that happens. You may arrogantly declare you are correct in every situation, as you dislike being wrong. You are driven, diligent, aggressive, dynamic, inventive, and full of energy; competition is highly appealing to you. Life may seem like one big game to be won. You seek praise and value honesty and acting in accordance to one's moral standards; nothing less is acceptable. Though you are extremely self-assured, there is a chance that you may feel insecure and self-protective, possibly acting abrasive, if your confidence is challenged. You are spontaneous, eager, motivated, and energetic. Once you have decided on the object of your desire, you will stop at nothing to win them over; displaying great passion and enthusiasm. When you have something you wish to express, you do so, no holds barred. However, be careful not to act foolishly and carelessly where money is involved; gambling can become an issue for you. You can also become touchy, confrontational, and possessive. Keep an eye on your heart, as this area of your body is particularly sensitive. Be sure to get plenty of exercise as this will release some of the excess emotional energy before it manifest in an unhealthy way.
Jupiter in Libra
Sociable, compassionate, and philosophical, you prefer to enhance your knowledge by utilising your social connections as you are rather popular with others. You are able to inspire people to aspire to higher achievements. You have a great appreciation towards aesthetically pleasing things and may be interested in justice or artistic pursuits. However, you may need to be mindful for a tendency towards indulging yourself or exerting your energy on too many extravagances, as well as choosing a partner for what they can bring you rather than who they are; love the PERSON, not what their status. You may be more interested in showing society that your union is prosperous rather than blissful. A good deal of your resources will be applied to your marriage, possibly due to your spouse's luxurious desires.
Saturn in Cancer
You often fret about possible difficulties that those you care for may encounter; you will quickly come to their defence if you see any trouble. Your emotions tend to be unstable and you find yourself feeling doubtful and unworthy of being loved due to possible early childhood neglect by your parental figures. They may have been cold or unable to show you emotionally that you were cared for. There is a tendency towards high expectations for your own children and you can be an authoritarian. Be mindful of your moods as you easily plummet into dark places. Subconsciously you may be always worried that others are out to cause you pain and therefore you retreat from becoming too attached to people. You are considerate though may not always be sympathetic towards others. This is often due to the fact that you are so scared of what someone else might do to you that you are blind to the pain others are experiencing. This placement unfortunately causes problems with the digestive tract and you may wish to avoid drinking fluids while eating. Also it would be wise to keep an eye on the foods you choose and how much of them you ingest. Owning real estate may be something that helps you to feel safe and secure.
HOUSE POSITIONS OF PLANETS
The Planets in astrology symbolize 'what' is being addressed. They behave as actors in a production. What is happening on stage? The Houses in astrology are the stage. They ask the question "where?' Where is the action? In the home, in health, in the career or in the marriage, to name a few. The Houses tell the story of where the action is happening, what type of people are involved and what sort of environment it is.
Sun in 11th house
It is likely that your aspirations are quite high, though you either prefer for these aims to somehow be of use in a group setting or you swing to the other end and are unconcerned with what a group would desire, instead looking out for only your own wishes. It is easy for you to acquire friends in high stations. You tend to be dutiful, open-minded, and a bit of a philanthropist, preferring to achieve social acceptance than power. You have an affinity for working with groups and often take the position as leader for group events as you are an excellent coordinator.
Moon in 6th house
You are often rather nurturing to your co-workers, always mindful of their needs. It is easy for you to become fully immersed in your career and you may over-work yourself at times. There is a desire to be of service to others, especially working with women or the general public. You are very sensitive and moody; frequent career changes are likely. Your health is fickle and linked to your emotional state; when you are unhappy or stressed you will tend to eat in an unhealthy fashion. Try to relax and maintain a proper diet, worrying will only make things worse for you.
Mercury in 12th house
Your mind is gentle though insightful, and you possess good instincts. You are likely interested in theoretical or supernatural matters. Information is effortlessly absorbed and you may comprehend more than you care to express. It is easy for you to read others and to sense what their true intentions are by noting their physical gestures and signals, though you tend to keep this to yourself. Hidden adversaries may negatively impact your life through their words. You must develop your self-confidence and curb your anxiety or you will run into trouble. Hearing and your ears may be particularly vulnerable to injury or you may not be able to hear as well as others.
Venus in 10th house
Good-natured and easy going, you find popularity bestowed upon you in both your professional life as well as your personal life; people are generally attracted to your pleasant personality. You have a welcoming and affectionate way of interacting with the world, tending to promote positive energy. You inspire others to want to help you, though you must be mindful not to take advantage of this and become idle when you should be putting in your fair share of the work. You are likely talented with your voice somehow, and may use this talent for singing, speaking in public, or perhaps being involved in a career where the quality of your voice is important. This placement suggests a favourable financial situation for you.
Mars in 7th house
Self-sufficient, you are often stubborn in your desire to have things done the way you want them done. It is important that you learn how to negotiate in a harmonious fashion, as you can seem abrasive to others. Try to better collaborate in your interactions.
Partnerships stimulate and invigorate your energy and drive. You prefer a lively partner that will join you on life's great adventures. This person may be competitive, aggressive, or combative as you enjoy someone who will dare you to defy your limitations. The competitive vibe between your partner and yourself runs high; it would be best for you to direct this energy into positive outlets or the high voltage may destroy you or your partnership.
There is a tendency to poke and prod others as a way to test their reactions. You enjoy a friendly opposition or contest with another. The thrill of pursuing something often intrigues and stimulates you more than what you achieve in the end. What you desire most is to engage in combat with your partner, who wins the battle is of no consequence to you. The person you marry will need to be feisty, optimistic, energetic, adept, brave, and bold.
This placement suggests the native will enter into a passionate, romantic love early in life as a result of being suddenly "love struck" by another. The partner may be some sort of victor or defender of the people. If Mars is negatively aspected, you are likely to make a rash decision in regards to your marriage union, rushing in head first without reservations, only to regret your actions.
There may be difficulties and tension in the partnerships due to the partners' intolerant, demanding temperament, often expressing elements of over-indulgence, recklessness, and violent behaviour.
To best succeed in your marriage partnership, it is essential that you practice using harmonious, diplomatic means when striving towards an objective, rather than using excessive force, aggressive tactics, and one-upmanship as you are prone to do.
Jupiter in 9th house
Happy-go-lucky, generous to others and possessing an open mind, you can be inspirational to others. Others often follow you as you easily predict how circumstances will turn out due to your strong intuition and accurate judgement; people want to support your new concepts and endeavours. Philosophy and religion are of particular interest to you, and you are likely to profit from travelling and foreign situations. You may also be drawn to law, justice, or political concerns. You are more apt to find success later in life, rather than in your youth. In addition, your beliefs may be rather fixed or you may find that you lack something to believe in.
Saturn in 7th house
You are often drawn to a more mature partner, someone who takes life seriously. Your relationships require you to be dutiful and put in a good deal of work to keep them. There is some sort of repressive element present in your partnerships, as you may have unresolved karma from your past. Your perseverance tends to pay off as your relationships usually go the distance.
This placement warrants you to enhance your consideration and compassion in relationships. Though you are likely to be tentative to enter into a commitment, once you do so, you may find yourself unable to leave it regardless if the circumstances are positive or negative. Love is important to you but you are more inclined to marry for security. Your partnerships force you to learn to monitor and control yourself.
Spontaneity is difficult for you in regards to relationships, as you find yourself taking relationships rather seriously and decisively. You want a partner that will further inspire you to become more responsible and driven to achieve your goals. There may be a preoccupation with the male parental figure in your life if you are a woman, and this will play into your choice of partner as they may take to organising your life for you.
Often afraid of the weight that a marriage can put upon your shoulders, you may prolong entering into the union. If Saturn in your chart is positively aspected, you are likely to find a partner that is loyal, honourable, stable, motivated, dependable, determined, and reasonable, though perhaps not very verbally affectionate as they may believe actions speak louder than words.
However, if Saturn is negatively aspected, there is a likelihood of suffering through discontentment in your marriage. Whatever mistreatment you inflict upon your partner, will equally affect your happiness. This placement also denotes a tendency towards getting married more than once, often withstanding through discontentment or an absence of love the second time around. There is a possibility that you preferred a different partner but decided to settle. The person you stay with may be rather reserved in affection, may be hyper-critical, close-minded, and withdraw from communication with you. They may also be a heavy weight on your shoulders or perhaps they are a good mate but often suffer from trouble with their health. Another possibility is marrying someone who lost their previous spouse in death.
Uranus in 6th house
Clever and independent, you do well working for yourself. You are often unable to let your co-workers connect with you and can find yourself lacking patience with them. A typical nine to five job is not for you as you require your career be a bit unusual or at the least, set in an unusual environment; diverse conditions are appealing to you. You are a dutiful and inventive worker, though you can at times work yourself too hard which can result in undue stress and anxiety for you. Your nerves may cause you great deal of tension and you must find a way to sooth yourself. There will be continuous fluctuations to your health.
Neptune in 9th house
Your philosophies in life tend to be rather idealistic and you entertain the idea that everything is connected, even in death. You may experience premonitions through your dreams, as your dreams are often intense. Some of your beliefs may be viewed as radical and understanding or explaining them is often difficult for you to do in a clear, logical manner; you may embellish a bit. There may be many misunderstandings between you and your partner's parental figures, try to be more empathetic to their situation. Be mindful of those that seem genuine and helpful but are actually the opposite. Your travels are usually done in spontaneity rather than having every step planned out as you like to be free to adventure at random, though there is a tendency for unusual occurrences during long trips.
Pluto in 8th house
Intuitive and brave, you excel in analysis. Being rather psychic yourself, you are particularly interested in metaphysics. Your perceptive abilities carry through in the field of business, though this placement denotes some financial trouble in your marriage or business relationships. However, it is also possible to inherit funds from your family or partnerships. You may find yourself personally transformed by the financial challenges you face. The subject of death, or what comes after, may appeal to you in a way you cannot quite explain; you are very curious to understand how these and similar matters work. Pluto in the 8th house heightens your awareness of yourself and the situations you find yourself in. In addition, you are bestowed with a fantastic ability to rise up from the ashes of your challenges and start anew, though you must be careful not to give into your desires for this transformation to emerge. Try to remain optimistic when you are combating an inclination to be possessive and overbearing with others.
SABIAN SYMBOL POSITIONS OF PLANETS
The Sabian Symbols are a set of 360 symbolic declarations that correspond with each of the 360 degrees of the astrological zodiac chart wheel, starting at Aries degree number 1 and finishing with Pisces degree number 30. They were created by Marc Edmund Jones and Elsie Wheeler, circa 1925 in San Diego, California. In modern times, they are commonly used by astrologers in order to deeply understand the significance of planets that are occupying a particular degree of the zodiac.
Sun in
Scorpio 29
Sabian Symbol: An Incan mother pleads to the chief for the lives of her children.
Kozminsky Symbol: A professor at a university is lecturing in front of his class.
Moon in
Gemini 27
Sabian Symbol: A young gypsy emerges out of the woods and appreciates the spreading vista before him.
Kozminsky Symbol: Seated at a table, the man looks at his broken violin strings with sadness.
Mercury in
Sagittarius 21
Sabian Symbol: There are borrowed eyeglasses that a child and dog are using.
Kozminsky Symbol: A huge tidal wave.
Venus in
Scorpio 12
Sabian Symbol: An embassy ball where dignitaries are dancing.
Kozminsky Symbol: Resting on a stand with rust sits a battery.
Mars in
Leo 3
Sabian Symbol: A middle-aged woman cuts her long flowing hair into a bob for the very first time.
Kozminsky Symbol: On a human head, light flows from everywhere; from the left eye it's black vapor, from the right eye it's yellow and white light comes out of the forehead.
Jupiter in
Libra 19
Sabian Symbol: In hiding, robbers are at the ready to attack a caravan.
Kozminsky Symbol: As a wounded soldier's blood seeps out, a lion rises from it.
Saturn in
Cancer 25
Sabian Symbol: Standing erect and tall, a leader receives an invisible mantle of power.
Kozminsky Symbol: The view of the sea during sunset sees the sun's rays intermingled with the reflected rays in the water.
Uranus in
Gemini 17
Sabian Symbol: The head of a handsome youth changes into a mature thinker.
Kozminsky Symbol: In full armor, there is a blind giant swinging wildly with an axe at nothing.
Neptune in
Libra 8
Sabian Symbol: In the forest, there is an abandoned home which has a fire mysteriously blazing.
Kozminsky Symbol: Feeling dejected and abandoned, a group waits outside of a large bank.
Pluto in
Leo 12
Sabian Symbol: A garden party is enhanced with Japanese lanterns and live classical music is playing.
Kozminsky Symbol: An assertive and distinguished man gives food and money to the poor and needy.
Ascendant in
Sagittarius 28
Sabian Symbol: An ancient bridge still provides passage over the stream.
Kozminsky Symbol: Dark clouds appear before sunrise as a woman breaks a sword over her leg.
Midheaven in
Libra 20
Sabian Symbol: A Jewish rabbi performs his duties surrounded by manuscripts and books.
Kozminsky Symbol: A young girl weaves flower garlands as she sits in the sunlight.